All developments will be shared with you here
Sleeman & Hawken – The Parliamentary Review 2020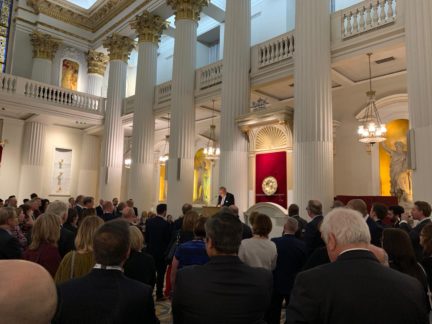 Lister Petter and Sleeman & Hawken directors, the Mason's were invited to feature in the 2020 edition of The Parliamentary Review – Industry & Production.
The Parliamentary Review is a series of independent publications, which aims to share best practice among policy makers and business leaders.
Each of its editions focuses on a key governmental policy area, with a variety of organisations sharing personal insight alongside cabinet ministers, government agencies, associations and trade bodies.
By combining commentaries from award-winning journalists with innovative thinking from industry experts, The Parliamentary Review provides a comprehensive summary of the past year and a reliable template for the year to come. The co-chairman of The Parliamentary Review, Lord Pickles, has praised this year's edition as one of the most comprehensive yet. He commented that as Britain undergoes changes, it is "essential that politicians have a firm understanding of the challenges with which British organisations must contend" and that The Review once again provides a perfect platform for this.
As Best Practice sponsors we received a three page article which enabled us to discuss the highs, lows and challenges we face as both a distributor, and a manufacturer – as well as a look to the future. Follow the link to our full article – www.theparliamentaryreview.co.uk
As well as a feature in the publication, we were also invited to the launch event at the magnificent Mansion House in London. Hosted by Julia Hartley-Brewer, the reception was an opportunity for business leaders from a variety of sectors to meet and celebrate the launch of this year's publications. Andrew Neil presented the main speech covering items such as the topical Budget, investment in infrastructure and the re-balancing of business and society.