Founded in 1865, three centuries experience
THREE CENTURIES OF EXPERIENCE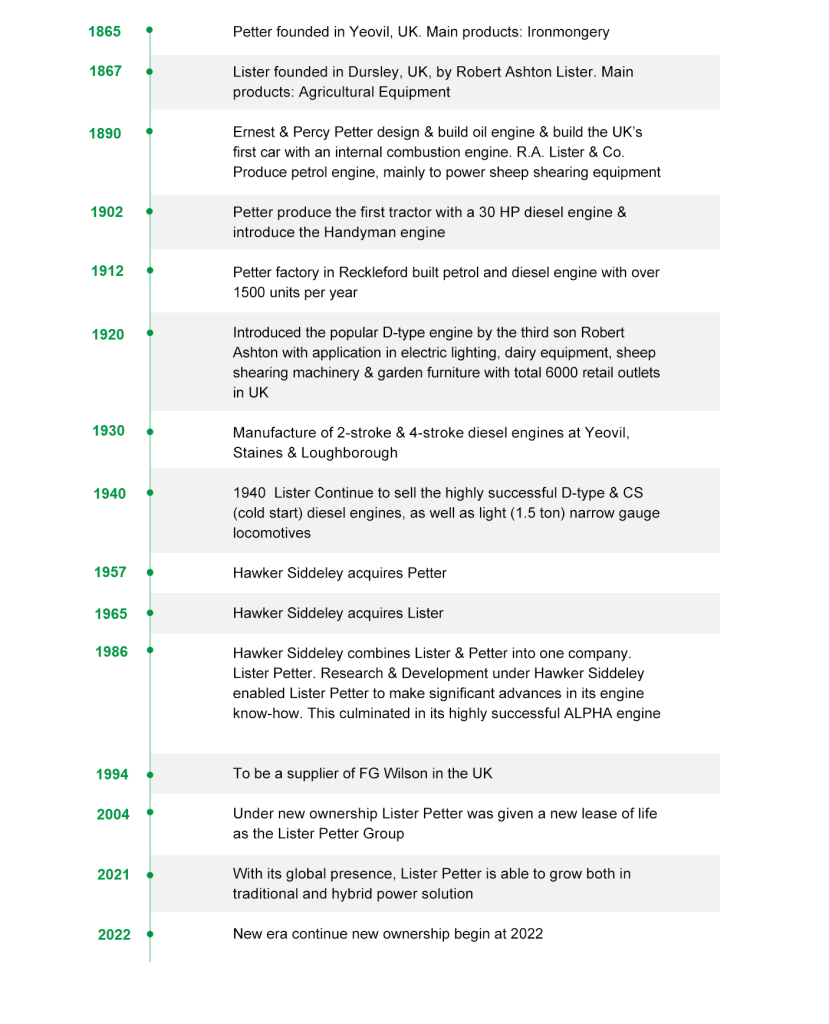 The progress of both Petter and Lister dated back 150 years ago, in the year 1865 to 1867 is two separate entities which manufactured different type of products namely ironmongery and agriculture products. These equipment by all means placed the two companies in the front line of developing innovative products that can mostly satisfy the need of that particular interval of time.
Implementing new innovative products is always the core focus in the expansion of the business in which evolve into the manufacturing of diesel engine for Petter in the year from 1900 to 1940 where the new models with different ratings are being introduced and recognized for the use of electricity power as well as light locomotives.
The legacy continued in the year between 1957 and 1965 that Hawker and Siddeley acquired Petter as well as Lister in forming the Lister Petter Company in 1986. Continued with the perception of building high quality engines, Lister Petter brand name became more of a household name which were widely used in different application, from G-drive to agriculture sector. Even FG Wilson, one of the leading generator assembler became one of our major client. The result of which is not purely for the hard work and vision of the engineers but also the input of ideas from the end users and customers from which providing us a moving force for the betterment of our products. This heritage became our commitment to working with our OEM (original equipment manufacturer) in providing what is needed for their specific application.
In the year 2022 another page of Lister Petter emerges with the new owner in continuing with the legacy and heritage which is the core value of the brand. Diversification in the product is seen as a necessity for another glorious moment of success in which the engines will be catered for a variety of application with a much wider range of ratings. Other than generating electricity power for the industrial sector, it can be employed for construction equipment, agricultural machinery, water pumps and excavators, to mention just a few.
The heritage of the brand defines us and it will definitely contribute to the legacy of Lister Petter that was built over the years.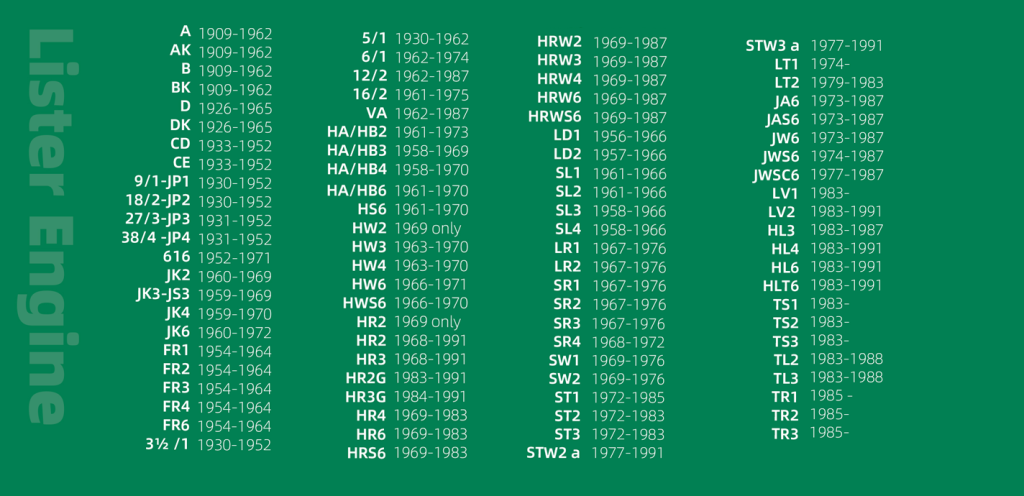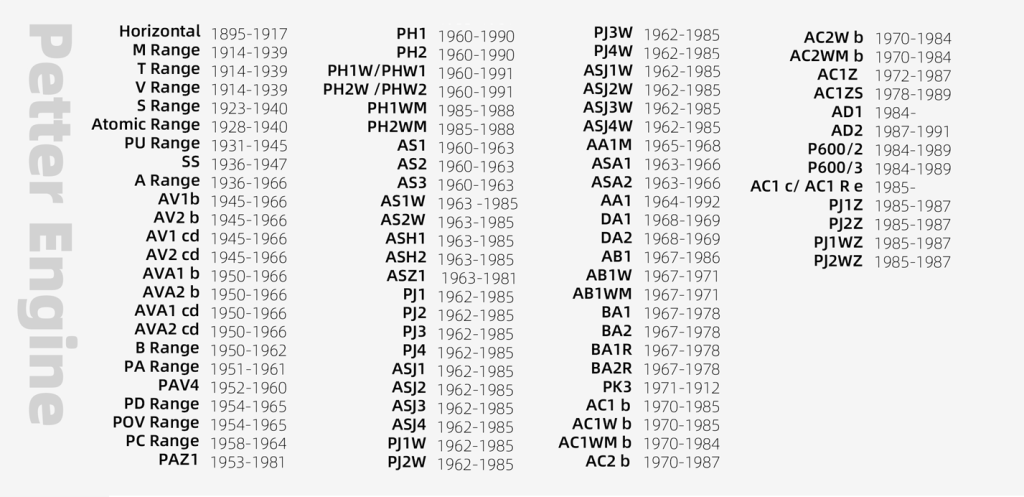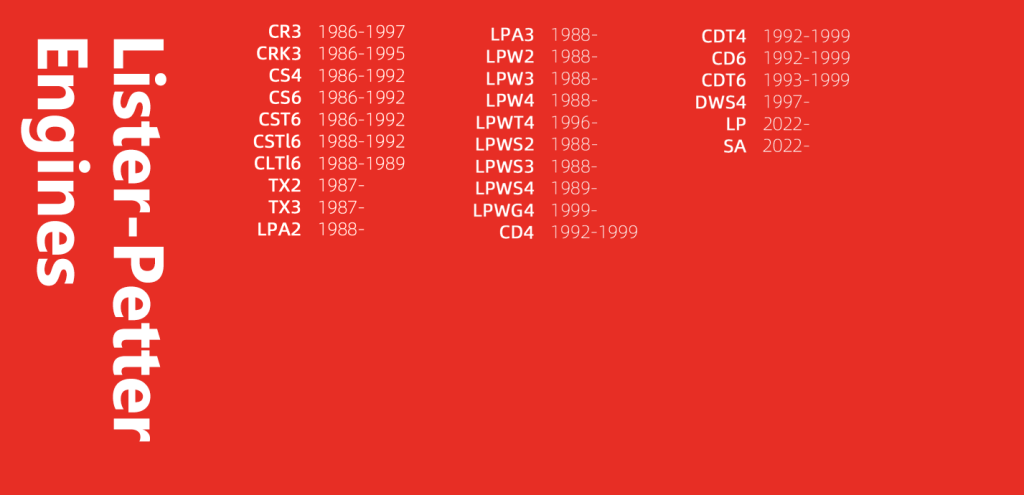 *Lister-Petter Engine Production Dates 
The dates shown are the main production periods but some types of engines 
may have been built/despatched after production ceased and these are not reflected above.