All developments will be shared with you here
Lister Petter brand is featured in the professional Power Sourcing Guide magazine and webside
Power Sourcing Guide, the trusted reference and buyer's guide for 83 years.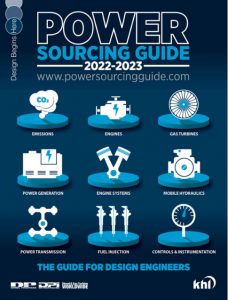 Power Sourcing Guide magazine and its website is the powerful buyer's guide/directory/search engine resource for professionals in the engine systems industries involved in the engineering and purchasing functions.
Lister Petter, Founded in 1865, the brand name has been around for that many years and being recognized as a world renown engine.
For the Lister Petter's over 150 years long term historial built up years. Also for the reason of its good quality and high-performance diesel engines and spare parts. This time Lister Petter brand and Lister Petter Engine is highly recommended and released by the Power Sourcing Guide magazine and its website.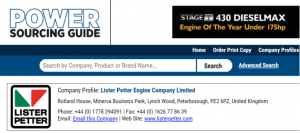 Over the years Lister Petter has become a household name for many companies worldwide. In some places an engine is not just an engine, its a 'Lister'. Our engines can be found on every continent and in almost every country in the world. This has been the back bone of the company and has pushed everybody involved in Lister Petter to achieve more and deliver nothing but the best.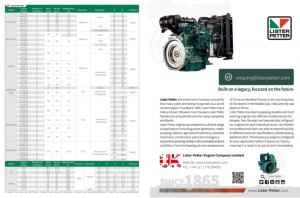 Lister Petter engines are adapted to a diverse range of applications including power generation, water pumping, telecom, agricultural machinery, industrial machinery, construction plant and emergency equipment operating reliably in all conceivable ambient conditions. From the freezing sub-zero temperatures of China and Northern Russia, to the scorching heat of the deserts in the Middle East, India and the vast plains of Africa.
Lister Petter has been supplying durable and hard working engines into different market sectors for decades. Over the years, we have precisely configured our engines for each individual sector. Our flexible and professional team are able to respond quickly to different customer specifications, whilst keeping lead times short. This ensures your engine is configured for your application before it leaves our factory, meaning it is ready to be put to work immediately.
#listerpetter  #engines  #diesel engine  #Power Sourcing Guide  #Lister Petter Engine