All developments will be shared with you here
"Silver Vanity"…hero in World War II: Operation Cycle
We receive photographs of historic Lister engines, machines and applications from all over the world and we try to share as many of them as possible. Every now and then a little gem pops up, and the "Silver Vanity" is a jewel.
We were contacted by a gentleman who had two Lister engines for sale originally fitted in the "Silver Vanity".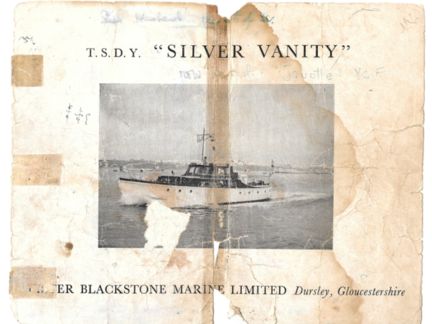 The Story
The Silver Vanity was originally built in the 1940's, being modernised and re-engined in 1956 by Lister Blackstone Marine Ltd with a pair of flexibly-mounted Lister FRM6GR six-cylinder engines. Lister Blackstone Marine Ltd had previously been fitting service boats with the 77 h.p. Rootes-Lister opposed piston engines and the 3.5 h.p. and 7 h.p. air cooled propelling engines, so the Silvery Vanity was something of a signature project, and in the Summer of 1956 the vessel was presented at the London Boat Show.
The Hidden Gem
We have been looking into the history of the boat and have discovered the Silver Vanity undertook an important all of it's own. In 1940 she took part in Operation Cycle, the evacuation of Allied troops from Le Havre, from 10-13 June, towards the end of the Battle of France, during the Second World War. The operation was preceded by the better known rescue of 338,226 British and French soldiers from Dunkirk in Operation Dynamo.
After her mission she travelled around Europe tallying up thousands of miles and hours.
Where is she now?
This little boat is now located in Rochefort near La Rochelle, looking for a new owner.