All developments will be shared with you here
Lister Petter History…Final Crank Up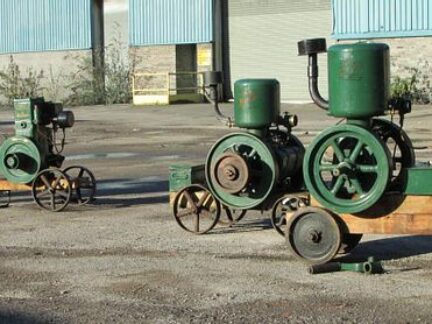 Lister Petter was founded in 1867 by Robert Ashton Lister, with the first Lister Petter diesel engine being built in the Dursley facility 62 years later in 1929. After many successful years at the site Dursley, the business relocated to a new facility in nearby Hardwicke, in 2013.
Following many years manufacturing and building Lister Petter engines in Dursley, it became somewhat of an icon to followers of the Lister Petter "brand".
A story we recently received from a gentleman who lives and works in Gloucester proves this very point:
From Mr Karl Buckingham
"I live in Gloucester and my work takes me all over the place, one such place was the old Lister factory site in Dursley, and on a visit to the site to deliver to Cuddy's (the demolition company who were about to start on the factory) I got talking to the foreman and mentioned that I have a large collection of vintage engines many of them built in the Lister factory. Anyway I said rather tongue in cheek that I'd like to bring some for a final photo shoot and to my surprise he said yes but I'd have to be quick as they were going to get stuck in after Christmas.
So it was arranged for me to show up on 29th December 2014, I duly arrived at 09.30 with temperatures of minus five, I unloaded my Lister A, B, H & D.
I set them running and the Demolition chaps who were on site came and said would I like to look around?
Well, I didn't need asking twice! After around two hours of running my Lister D became the last engine to shut down in the old works! A very poignant and sad time!
I now return quite regularly making deliveries to the building site and try to work out where we were, but it gets more difficult each time!"
Lister Petter is a historic brand, born in the United Kingdom, but supported worldwide. Receiving stories like this reminds us of the importance of heritage.
Thank you for sharing your story and passion for Lister Petter with us.
"It's a not just a diesel engine…it's a Lister".