All developments will be shared with you here
Another Lister Petter New OEM member in Turkey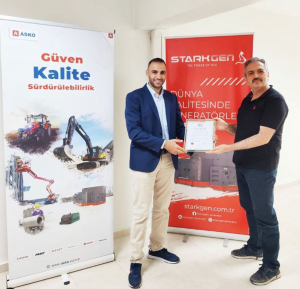 STARKGEN, member of Asko group, sign an official OEM agreement with Lister Petter. To be another new member of official OEM partner of Lister Petter in Turkey.
Asko are renowned for producing class leading construction and agricultural equipment, and in recent years moved into the power generation market. The generators are designed and produced in the Turkish facility, then distributed worldwide.
Please join us in welcoming STARKGEN to the Lister Petter family.
For more information or to make an enquiry visit their website www.starkgen.com
#Powergeneration #dieselengines #STARKGEN #ListerPetter #generator #generatorpower