كل التقدم سوف تكون مشتركة معكم هنا
Related Articles about Lister Petter
Recently, lister petter has been featured in two leading industry magazines,《Power Sourcing Guide》and《Diesel Progress International》.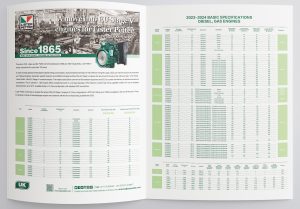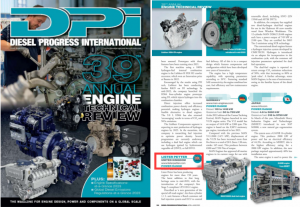 The magazines reported on Lister Petter's EU Stage V compliant engine in May and June.
Lister Petter, world-renowned for more than 150 years.
Across the globe Lister Petter engines are synonymous with diesel power. From water pumping to telecoms, agriculture to industry, plant to emergency applications, Lister Petter is the dependable choice for power generation. From the punishing sub-zero temperatures of Antarctica and Siberia to the scorching heat of Middle Eastern deserts and African plains, Lister Petter powered products deliver.
Each of our engines can be precisely configured for the job to be done. Every single one of our engines is fully tested before it leaves our factory to ensure it is fit for purpose immediately on installation. Lead times are short, and our flexible, highly skilled support teams are on call for every customer need.
Continuous research and development of high-quality power to meet specific applications, and always prioritising the needs of our customers are our core values.
Lister Petter continues to develop the range of the EU Stage V engines (G-Drive configuration) in 2023 with ratings up to 100kW available by the end of the year. Plans to develop a range of natural/biogas engines are underway with the first of these being available late 2023.
#listerpetter #energy #engine #Stage V #G-Drive engines #Power Sourcing Guide #DPI #Diesel Progress International