كل التقدم سوف تكون مشتركة معكم هنا
Lister Petter invite you to come and see the debut of new engines at MEE2023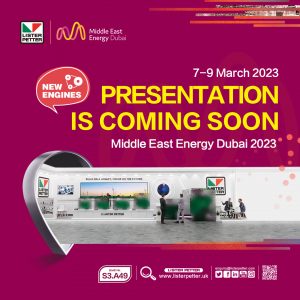 3 days later, Middle East Energy 2023 is coming. Lister Petter will debut the new engines on booth S3A49.
We sincerely invite you come and join us. Looking forward to see you at the show.
Lister Petter, a brand with a 150 years of legacy as equipment builder and a reputable world renown engine and original spare parts manfacturer, will be presenting both 6 new engines and spare parts at Middle East Energy Dubai 2023, which belongs to starlite series, Venus series, mercury max series, Mars max series, alpha series, which can operate reliably in all conceivable ambient conditions, bringing higher quality and benefits to our customers.
3 steps need to be concerned first
Firstly, Register for your free visitor ticket:  https://middleeast-energy.me/REG-LI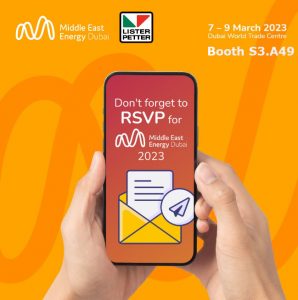 Secondly, book your ticket and hotel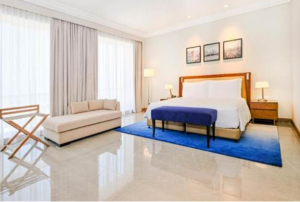 Thirdly, Bookmark the map below, identify booth S3A49, and be sure to visit Lister Petter at the booth!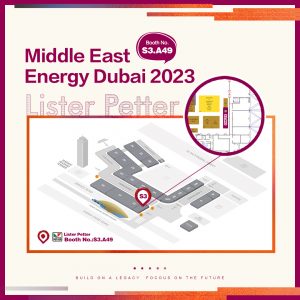 The following is the synopsis of several new series, we strongly recommend you to come to the site, I believe it will definitely give you a big surprise and experience.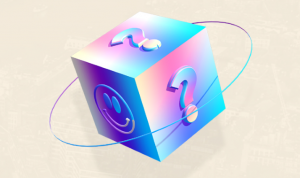 Starlite series: The whole engine has compact construction, low vibration and noise level, and is easy for installation. The innovative technology and its application is widely used in material handling equipments and agricultural products in which the relibility is highly appreciated.
mercury max series: أساسا من التكنولوجيا اليابانية ، وتستخدم على نطاق واسع في المعدات الميكانيكية . نوعية جيدة من المكونات ، مجموعة كاملة من المعدات التي تلبي معايير الانبعاثات الأوروبية الخامس بورش ارتفاع ضغط السكك الحديدية المشتركة ، وموثوقية عالية
Mars max series: The engines are water cooled through either a radiator or water cooled manifold. This robust and versatile engine offers many configurations to suit customer requirements. The engines with emission stage III.
All engines provided by Lister Petter with standard SAE connection, fuel economy and excellent combustion system are easy maintenance with abundant supply by Lister Petter global OEM and distributors.
With the exhibition approaching, we hereby sincerely invite you and your company representatives to visit our booth(S3.A49) at MEE2023 from 7 to 9 March, and very much look forward to your coming.
#MEE2023 #MiddleEastEnergy #Dubai #UAE #DWTC #MiddleEast #GCC #energy #utilities #sustainability #green #renewableenergy #power #listerpetter #engine